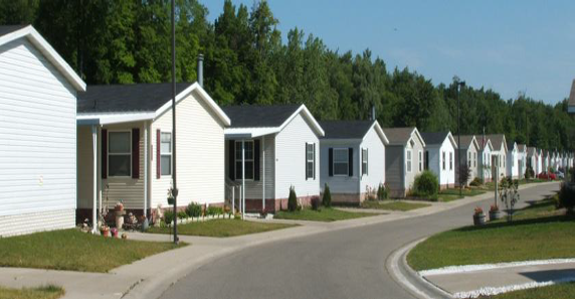 There was a time when retirement generally meant stopping work at 65, collecting a well-earned pension that supplemented Social Security, playing with the grandchildren, doing some traveling, or any of the other things not always possible during the working years, and living a hopefully long life with dignity.
Times have changed. Fixed rate pensions are becoming a memory. While those with 401(k)s and other retirement funds often don't know from day to day if they still have the money for food, clothing, shelter, and medications they will need for the next ten or fifteen or more years.
The tenuous nature of the financial future for retirees makes choosing living accommodations a decision fraught with peril. Should I stay where I am, or sell if I own, or buy another, or rent? All valid questions and only the beginning. The variables include health, wealth, and resistance to change. Relatives and friends all have opinions; the information in books and on the Internet can be mind-boggling. The most common factors that go into choosing a home for retired people are affordability, accessibility, and the life style one desires. A popular housing choice for many who rely on modest and/or fixed incomes, and not only seniors, are manufactured home communities.
According to the Manufactured Housing Institute (MHI), the trade group for all types of factory-built homes, approximately 22.5 million people live full time in more than 10 million manufactured homes throughout the United States. The average age of an owner is 54 and the average household size is 2.3 people with a median annual income of $28,000.
Manufactured home communities, especially those that are marketed towards seniors, can be an extremely attractive housing option. These communities are also referred to as land-lease communities. The most basic definition of a land-lease community is a housing development that involves a homeowner (an individual who owns the title to a manufactured home) that sits upon land that is leased to that homeowner (commonly referred to as a 'lot') by a landowner. Approximately 2.9 million households live in 50,000 land-lease manufactured housing communities in the US.
The homes are relatively affordable, with prices, according to MHI ranging from $20,000 for homes with basic features to more than $100,000 for deluxe editions. In some instances, the monthly lot rent that is charged by the landowner can be reasonable.
The benefits of living in a manufactured home community are not just limited to affordability. The value of owning one's own home can provide a sense of permanence and control, since the homeowner can (as long as they stay within the parameters that are outlined in lease agreements that govern the rules and regulations of any given community) largely dictate the interior and exterior